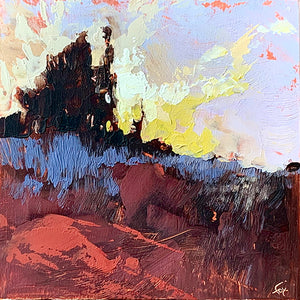 When summer ends and autumn approaches, the landscape pulls on her warmest colours. It's the last hurrah before the neutrals of winter.
This series of 10, 6"x6" oil and cold wax paintings celebrates the kaleidoscope of colour which is fall.
Painted on cradled wooden panels, ready to hang.
Bring a spark of colour to any room.